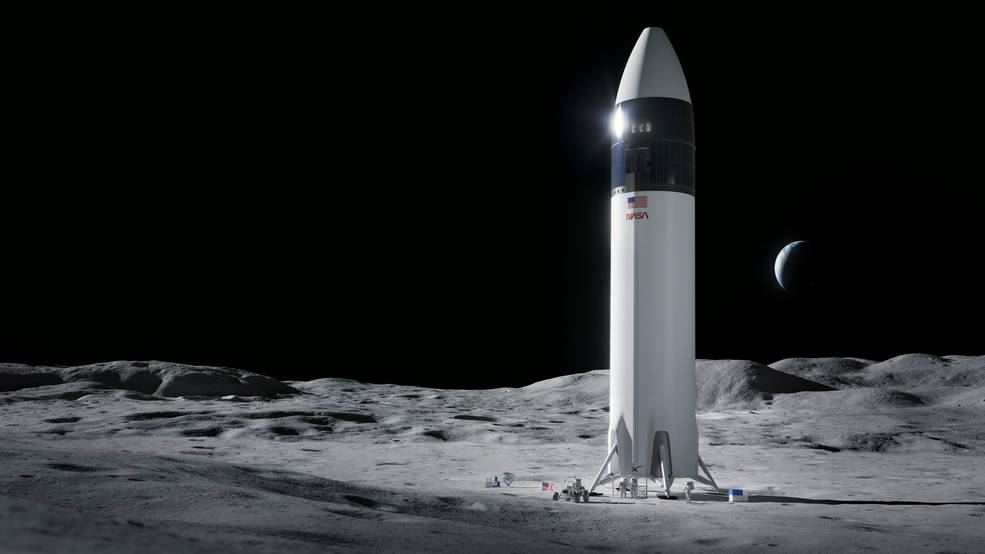 According to estimates of American experts, the U.S. National Aeronautics and Space Administration will spend $93 billion on the lunar program Artemis by 2025. Earlier it was learned that the landing of astronauts on a satellite of the Earth will not happen before 2025.
About the approximate cost of the program Artemis, citing the materials of the audit of the Office of the Inspector General NASA informed portal Space.com. According to him, the cost of Artemis in 2025 will be $93 billion.
By comparison, according to the nonprofit The Planetary Society, the United States spent $28 billion on the Apollo lunar program from 1960 to 1973. That's about $280 billion by today's standards.
Artemis is the most expensive and ambitious space program of our day. It aims to return astronauts to a natural satellite. In addition, NASA and partners want to create a near-lunar station Gateway, which will facilitate the development of the satellite.
The program is designed for several stages. The first could happen in 2022: a capsule without a crew will spend some time in orbit around the Moon and return home. In case of success in 2024, NASA expects to make the first manned flight under the program. However, it does not involve a landing on the surface of the satellite: the astronauts will simply fly around the moon on a new ship Orion.
Deliver a man to the moon are going to during the third phase. Land astronauts on the satellite wanted in 2024, but it has recently become known that this is worth waiting until 2025 (now, and these terms are too optimistic). Among the reasons for the transfer – the technical complexity of the operation and the unreadiness of some components: for example, complex spacesuits xEMU, in which the astronauts will work on the lunar surface.
The program is also negatively affected by the lawsuits between Blue Origin and NASA, associated with the choice of SpaceX as the creator of the lunar landing module. Recall that Elon Musk's company proposes to use its module Starship HLS – a modified version of the prospective Starship spacecraft. Its version of the lunar module Blue Origin has shown in 2020.
Two other key components of the Artemis program have long been known. In addition to the aforementioned Orion, a new superheavy rocket Space Launch System will help realize the mission. The first flight is just ahead of it.