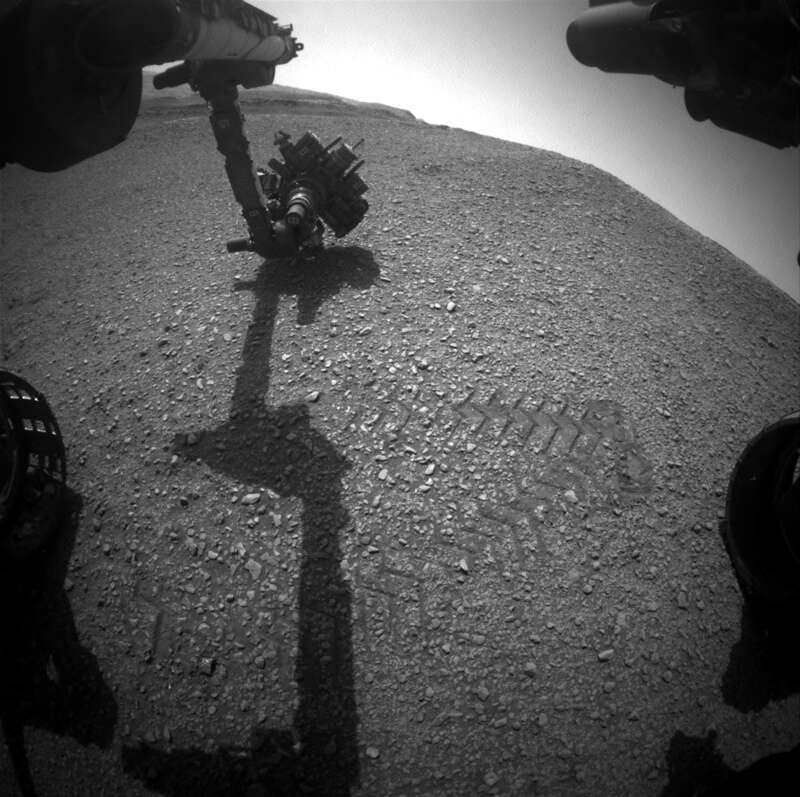 The relief from crushed stone, on which Curiosity is currently moving, resembles other areas found in the Glen Torridon area, and it is still relatively easy to drive along. Curiosity drove another 32 meters from the Mary Anning and Grocken drilling sites in the previous plan. As we return to the Mars route to the sulfate block, the focus is on documenting the textures and chemical composition of the rocks we encounter.
The scientific team planned the creation of three large Mars mosaic photos (including "Corbett") to document the textures and their relationship between stronger rock protrusions and the lower layer of earth in this area. Do these ledges represent a slightly different type of rock that may have been created in an environment slightly different from the more typical low-relief terrain? Are they more cemented and hard than surrounding rocks as a result of post-sedimentation processes? Can they provide the key to solving what is happening as we approach the sulfate block we are going to?
The trip planned for today should lead us to another area for analysis by Curiosity tools. To give us an idea of the chemical composition of rocks, a series of pictures will be obtained ChemCam AEGIS after the trip. The planned creation of a picture by the MARDI camera after the trip will give us an idea of ​ ​ what the ground looks like under our wheels.
The environmental group was engaged in planning observations of the atmosphere. These include a basic tau mosaic with a Mastcam camera aimed at the Sun, and observation along the horizon by a Navcam camera, as well as shooting dust devils. Standard passive and active measurements were also planned with the tools REMS, RAD, DAN.