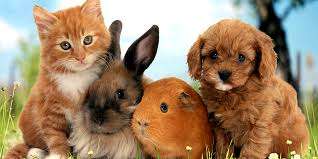 One of the most common myths about coronavirus concerns pets – supposedly they can tolerate infection. The founder of the animal protection movement UAnimals, Alexander Todorchuk, tells why this is not so.
To date, the source of origin of SARS-CoV-2 is not known exactly. However, scientists claim that this virus is of zoonotic origin and is very similar to coronaviruses found in some species of bats. It is important to note that during the transition from one species to another, a mutation occurs and the formation of a new type of virus occurs, which cannot be affected by the primary carriers – animals.
A few weeks ago, news resources circled the news of the Hong Kong Pomeranian spice, which received the virus from its host. Detailed tests showed the absence of antibodies to the pathogen in the blood of the dog – the animal was great, but recently died. Here, of course, it is worth adding that this happened at the age of 17 years with an average life expectancy of Pomeranian spitz from 12 to 16 years.
Official statements by the WHO and the Ukrainian Ministry of Health claim that there is no evidence that pets will get sick COVID-19 or become a source of transmission of infection to humans. However, coronavirus was another reason to refuse or at least limit meat consumption. Only in recent years, people have managed to get chicken flu due to the use of chicken, from eating pork to get pork flu, and now there are suspicions that it was the "delicacies" from bats that caused the spread of COVID-19.
As for pets, there are some simple tips:
Walk the animal in places where there is no large cluster of people and animals;
Wash the animal's paws thoroughly;
Wash your hands more often before and after contact with the animal;
Keep the animal's food clean;
Regularly treat dog/cat dishes;
I wish all of us health and peace of mind!