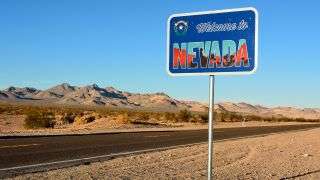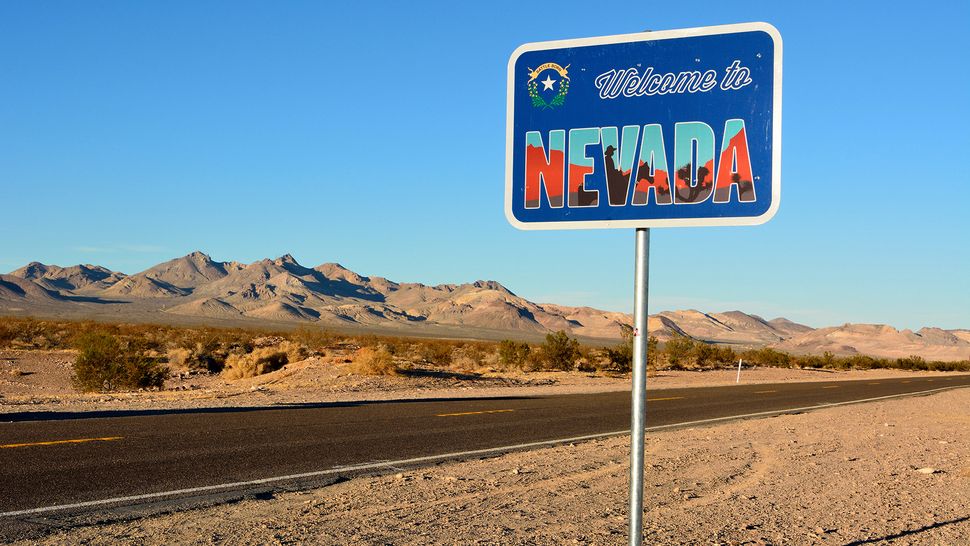 Last updated May 5 at 12:39 p.m. E.D.T.
As of May 5 there are 5,630 COVID-19 cases in the state of Nevada, according to the tracker updated by the Center for Systems Science and Engineering (CSSE) at Johns Hopkins University. This makes Nevada 30th in the list of states for the most US coronavirus cases.
Of the state's cases, 4,408 are in Clark County, the Southern Nevada Health District (SNHD) reported. There have been 265 deaths statewide, with 226 in Clark County. Most of the Clark County patients who died were in their 50s or older and had underlying medical conditions, according to the SNHD. 
Governor Steve Sisolak has yet to set a date for reopening nonessential businesses and casinos, but he said last week that this would not happen before May 15, the Las Vegas Sun reported today (May 5). When casinos do reopen, they will do so at 50% capacity, and all equipment and publicly shared accessories will require regular cleaning and disinfection. Nightclubs and other live performance venues will remain closed until further notice, according to the Sun.
On April 27, Governor Sisolak announced that Nevada would join California, Colorado, Oregon and Washington in the Western States Pact — a plan for reopening their states — explaining that "the sharing of critical information and best practices" between states would help to mitigate the spread of COVID-19 and to protect residents' health and safety, KVVU-TV reported.
"Millions of visitors from our fellow Western states travel to Nevada every year as a premier tourism destination, and this partnership will be vital to our immediate recovery and long-term economic comeback," Governor Sisolak said in a statement.
The pact outlined four goals: protecting vulnerable populations, providing care for infected people, mitigating health impacts of COVID-19 (especially for disadvantaged communities), and ensuring the development of reliable systems for testing, tracking and isolating new cases before lifting restrictions on social interactions and normal business operation, according to KVVU-TV.  
"Reckless and dangerous"
On April 22, Las Vegas Mayor Carolyn Goodman drew harsh criticism for saying in an interview on CNN that casinos and other Las Vegas businesses should be reopened as swiftly as possible, regardless of health risks.
Las Vegas County Commissioner Michael Naft called Goodman's proposal "reckless and dangerous," and Nevada Congresswoman Dina Titus was equally dubious about the safety of reopening businesses too soon, according to Las Vegas news station KVVU-TV. 
"We have to listen to the scientists and right now they tell us we must continue to stay at home as much as possible," Congresswoman Titus said. "Businesses in Las Vegas will only be able to recover if we take this pandemic seriously. The Mayor does not represent the Las Vegas Strip, literally or figuratively."
Governor Sisolak announced on April 21 that schools would stay closed through the spring, and all nonessential businesses would not re-open until the number of COVID-19 cases and hospitalizations substantially declines for at least 14 days, according to the Las Vegas Review-Journal.
On April 13, the DHHS debuted a new data monitoring tool in the agency's COVID-19 dashboard; it tracks confirmed cases in high-risk facilities such as hospitals and clinics, assisted living facilities, nursing homes and prisons. The data tracker revealed that there have been 178 cases and 18 deaths from COVID-19 in these places, affecting 93 residents and 85 staff members in 32 facilities statewide, the Las Vegas Review-Journal reported on April 14.
An unproven treatment
Recently, University Medical Center in Las Vegas became the first hospital in the area to begin dispensing hydroxychloroquine, a still-unproven treatment for COVID-19, on an outpatient basis. Health officials with the medical center are prescribing the drug to COVID-19 patients who visit the emergency room but are not admitted to the hospital, the Las Vegas Review-Journal reported on April 13.
While the U.S. Food and Drug Administration has approved hydroxychloroquine for treating lupus, rheumatoid arthritis and malaria, research into the drug's effectiveness for treating COVID-19 is still preliminary, and the drug has been linked to arrhythmia in some patients, Live Science previously reported.
On April 1, Governor Sisolak issued a statewide stay-at-home order, making Nevada the 38th state to do so to reduce the risk of COVID-19 transmission. The governor also activated the state's National Guard to assist with supply distribution and delivery, the Las Vegas Review-Journal reported.
Some Nevada day care centers have closed but others remain open, and there are no plans yet to close facilities statewide, to make sure that childcare remains available for parents who perform essential work, according to the Las Vegas Review-Journal. 
On March 31, Governor Sisolak advised travelers visiting Nevada to self-quarantine and monitor their health for 14 days, and to avoid visits to public places, the Review-Journal reported. Governor Sisolak also issued an emergency directive on March 29 forbidding evictions statewide, for the duration of the state of emergency.
"This directive is intended to keep people in their homes at a time when we are=encouraging all Nevadans to stay at home," Governor Sisolak said in the directive. "This is not the time to put people out on the streets. This is also not the time to evict small business owners who have been hit hard by the economic fallout of this pandemic."  
A positive case of COVID-19 was reported  in a person who accessed services at Catholic Charities of Southern Nevada and the Homeless Courtyard in Las Vegas while he was symptomatic, SNHD said in a statement released on March 25. Staff, volunteers and clients at these facilities have been notified about the possibility of exposure to the individual who was ill.
On March 24, Governor Sisolak signed a directive limiting public gatherings to 10 people or fewer. 
"Protecting the health and safety of Nevadans is the top priority during this crisis and we must all band together to stay home for Nevadans," the governor said in a statement. "While getting outdoors is a great way to spend the time at home, gathering in large groups increases the likelihood of transmission," he said.
On March 18, Governor Sisolak waived the state's seven-day wait for unemployment benefits. He also declared that those applying for unemployment did not need to demonstrate that they were searching for work.
"Both of these instructions are practical, common-sense measures to help Nevadans obtain unemployment insurance benefits, while helping mitigate the spread of COVID-19," the governor said in a statement.
Slowing the spread
Governor Sisolak declared a state of emergency on March 17, with nearly all buildings in Clark County closed to the public, according to the Clark County Nevada website. All casinos, restaurants, bars and other nonessential businesses statewide were shuttered for 30 days as of midnight on March 17, the Las Vegas Review-Journal reported.
"Today it is clear additional steps must be taken immediately to slow the spread of this deadly virus in our state," Governor Sisolak said.
Naturalization ceremonies and federal court trials in Nevada are on hold, and jury trials in Clark County District Court are suspended for 30 days, according to the Review-Journal. Visitations at all Nevada Department of Corrections facilities are also suspended, other than attorney and legal visits. 
The first COVID-19 death in Nevada was a man from Clark County who was in his 60s and had an underlying health condition, KLAS-TV reported on March 16.
On March 15, Governor Sisolak announced school closures for all of Nevada's public, private and charter schools, beginning on March 16. Schools will remain closed until April 6 and possibly later, Governor Sisolak said in a statement. That deadline was later extended to April 16, KVVU-TV reported on March 30.
Colleges and universities in Nevada, including Nevada State College, the University of Nevada Las Vegas, the University of Nevada Reno, Roseman University and Touro University, have also announced plans to end in-person classes and transition to online learning, according to the Review-Journal.
Cases by county:
Sourse: www.livescience.com