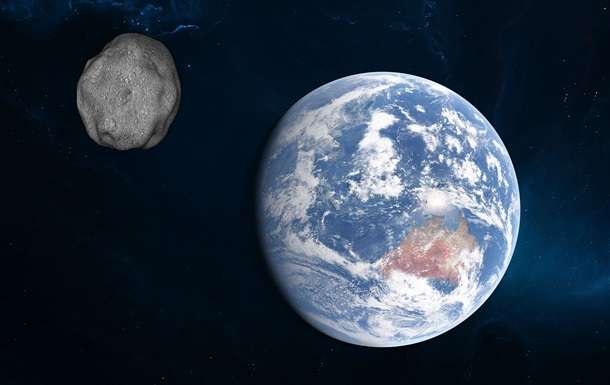 Not a single famous asteroid approached the planet so close, except for those that became meteors.
Asteroid 2020 VT4 set a record for approaching the Earth, the site Universe today said.
A celestial body with a diameter of five to ten meters flew over the South Pacific on November 13. ATLAS telescopes detected it only 15 hours after approaching the planet.
The space object flew below the orbit of the International Space Station at a distance of 370 kilometers above the Earth, breaking the record set in August for asteroid 2020 QG, which approached the planet by three thousand kilometers.
Newly-discovered asteroid A10sHcN approached Earth yesterday, passing only a few hundred miles above the South Pacific Ocean. This encounter shortened its orbit, ensuring that this Earth-crosser will make more frequent close approaches.https://t.co/TmkzojIzPf pic.twitter.com/XrnKiiGTyJ
— Tony Dunn (@ t o n y 8 7 3 0 0 4) November 14, 2020
It is noted that 2020 VT4 did not affect either the work of satellites o r the I S S, which at that time was over the South Atlantic. At the same time, the asteroid passed through the sphere of geostationary satellites and hit the ring of low Earth orbit.
Approach to the Earth changed the parameters of the orbit of the asteroid. The celestial body moved from a 5 4 9 -day orbit around the Sun, with a slope of 1 3 degrees relative to the ecliptic plane, to a 3 1 5-day orbit with a slope of 10.2 degrees.
Thus, 2020 VT4 moved from the Apollo group to the Aton group, and its perihelion is now located inside the orbit of Venus.
Earlier it was reported that a new species of mysterious space bodies was discovered in the solar system.
NASA showed the first frames of the asteroid's surface