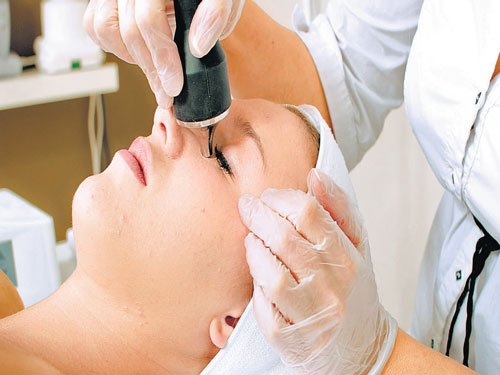 Aesthetic medicine is a branch of medicine that focuses on correcting a person's appearance using various medical techniques and technologies.
Aesthetic medicine includes aesthetic injection procedures, cosmetic care, apparatus procedures, therapeutic programs to improve the skin and body, hair and nails.
It must be remembered that these techniques are performed only by a doctor, that is, a specialist with higher education, in contrast to cosmetology, where the average medical degree is sufficient.
Thanks to high-tech preparations and modern equipment, visible defects of human skin are corrected and dramatic effect of rejuvenation of body and face skin is achieved.
There are thousands of clinics and centers of aesthetic medicine in Europe, and it is very difficult to choose a suitable institution for the price and quality. But this problem is solved very easily if you use Aesthetic medicine centers software.
This software is offered in the application of the company Glambook. In addition to medical centers, with this application you can find more beauty services in European countries. Not only can you easily find the right service at a favorable price and excellent quality from proven specialists, but you can also make an appointment with them.
AESTHETIC MEDICINE GOALS
Rejuvenation of face and body skin.
Elimination and correction of aesthetic defects.
Removal of vascular lesions.
Removal of undesirable hair.
Combating fatty deposits and cellulite.
Thickening of the skin of areas of the body and face.
It is necessary to be well aware that there are a number of diseases related to the condition and appearance of the skin, which belong to the field, where undivided reigns dermatology, so the first thing to do is to make an appointment with a specialist in the field.
If the problem relates specifically to aesthetic medicine, doctors, cosmetologists will accurately determine the most effective and efficient in each specific case a set of rejuvenating procedures.
AESTHETIC MEDICINE DIRECTIONS
Lifting – non-surgical procedure to lift the skin and the body by ultrasound, radiofrequency exposure, injection or thread reinforcement.
Laser hair removal – a method of removing hair follicles without risk to the skin and achieving a long-lasting effect.
Treatment of vascular pathologies – reduction or complete elimination of both small and large vascular lesions (dilated facial vessels, couperose, red birthmarks, angiomas, hemangiomas, etc.).
Injection cosmetology is an effective method of correction and modelling, skin rejuvenation and nourishment, based on the introduction of a drug with a needle.
Apparatus cosmetology is a rejuvenating and therapeutic procedures which are carried out by qualified doctors, dermatologists and cosmetologists with the help of special equipment.
Body correction is a complex of effective procedures aimed at fighting excessive weight, modeling and restoring the desired body shape.