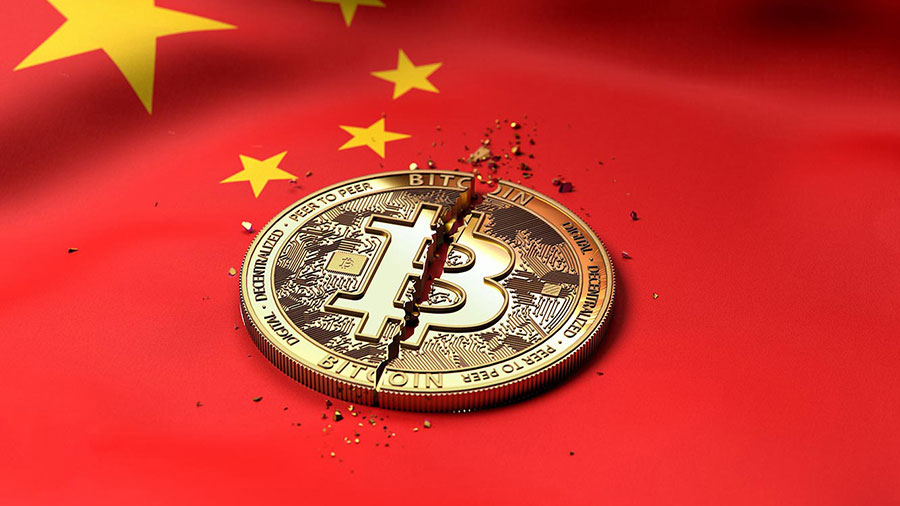 In the spring of 2021, the crypto market showed an unprecedented rise. Bitcoin broke records, rising to $64,000 at the time, Ethereum and Ripple created wind. Dogecoin also enjoyed the support of Elon Musk and was moving toward its goal of $1. In short, the cryptocurrency market was growing day by day.
At this time, intense pressure on cryptocurrencies began to come from China. Before this pressure, the country was on its way to becoming the center of the crypto ecosystem. However, Beijing has hit the crypto market with its consistent decisions.
In fact, China's bans on cryptocurrencies date back to 2013. By the end of 2013, China banned banks from providing financial services using bitcoins, and in 2017, it banned the supply of digital money. The country restricted cryptocurrency exchanges in 2021 and then banned bitcoin mining in the country.
After these events, the cryptocurrency market experienced a severe shock, with BTC falling to the $29,000 mark. However, the market recovered from this shock, and at the end of the day, Bitcoin recorded a new all-time high of $68,789 in November.
What pushed China into BTC bans?
Bitcoin is the leader of the crypto ecosystem, but it is not known to be supported by any government. This creates speculation against the future value of its bitcoins. At the same time, it seems quite risky with its volatile structure. China believes that this volatility will hurt price stability. According to the government, bitcoin and other cryptocurrencies interfere with economic order.
Has China succeeded?
Beijing's main goal, like any other country, is economic growth and financial stability. The country saw Bitcoin as a threat to that goal. Satoshi developed Bitcoin with a decentralized structure. Therefore, no central authority can make policies that can affect the value of this cryptocurrency. Although the decisions they make cause momentary fluctuations, as in the case of China, the value of Bitcoin continues to rise at the end of the day.
China and other governments have fiat currencies that they can control the supply of. Thus, they can control the money supply and enforce their policies. Proponents of the cryptocurrency argue that bitcoin is entirely market-driven, so it is stronger than fiat currencies, whose value depends on the monetary policies of central governments.
Since China's bans, bitcoin miners have been able to spread quickly to different parts of the world and continue their activities. Today, with China and other oppressive countries closing their doors to crypto, the most important thing to understand is that the demand for freedom has grown avalanche-like in financial markets, as in any field.