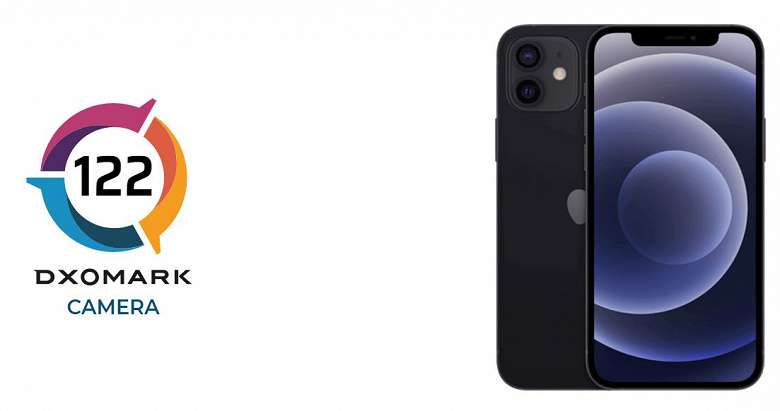 The smartphone took 13th place in the DxOMark ranking – this is the level of last year's Xiaomi Mi Note 10 Pro and Huawei Mate 30 Pro 5G
iPhone 12 is the worst smartphone in the series in terms of the camera, but it takes off much better than its predecessor
DxOMark experts completed a series called "Tests iPhоne 12" from three parts: in the first series we examined the camera iPhone 12 Pro, in the second – iPhone 12 Pro Max, and now it's finally come to the basic model of the iPhone 12 line. There is no point in testing iPhоne 12 mini – he has the same camera as iPhоne 12.
If iPhоne 12 Pro and iPhоne 12 Pro Max performed relatively well, receiving 128 and 130 points and taking, respectively, 5 and 4 places in the rating, then iPhone 12 was much behind: it had 122 points and 13th place in the rating – this is the level of last year's Xiaomi Mi Note 10 Pro (Mi CC9 Pro Premium Edition) and Huawei Mate 30 Pro 5G. However, in fairness, it should be noted that the camera at iPhone 12 is much better than at iPhone 11 – he with his 109 points is now in 40th place in the rating.
For shooting a photo iPhone 12 received 132 points, for the capabilities of the zoom – 41 points, for shooting a video – 112 points. The problem already looms here: if Apple provided this model with optical zoom at least at the level of the Pro model, then the final score would be higher.
When shooting a photo, experts note accurate exposure and colors, but note that the dynamic range could be wider. Autofocus fast and accurate (this is typical for all iPhone 12), good detailing. On the other hand, there is more noise than you would like, simulating the bokeh effect in portrait mode is "disappointing," and there is no jolly scaling due to the lack of a "television module."
In filming a video, the smartphone is rehabilitated – it has only 1 point less than the iPhone 12 Pro Max. There is a wide dynamic range due to the support of Dolby Vision HDR, and saturated colors, and accurate exposure, and good detail with bright lighting, and effective stabilization. True, with a lack of light, details are lost, and the most important problem when shooting video is noise, which is visible even in conditions of good lighting.
In general, Apple squeezed, probably everything that is possible, out of 12-megapixel sensors and optics installed in iPhone 12. The smartphone cannot equal the top positions of the rating, but it cannot be called a failure. Still, it takes off much better iPhone 11, and just in this case, an upgrade for the sake of the camera makes sense.