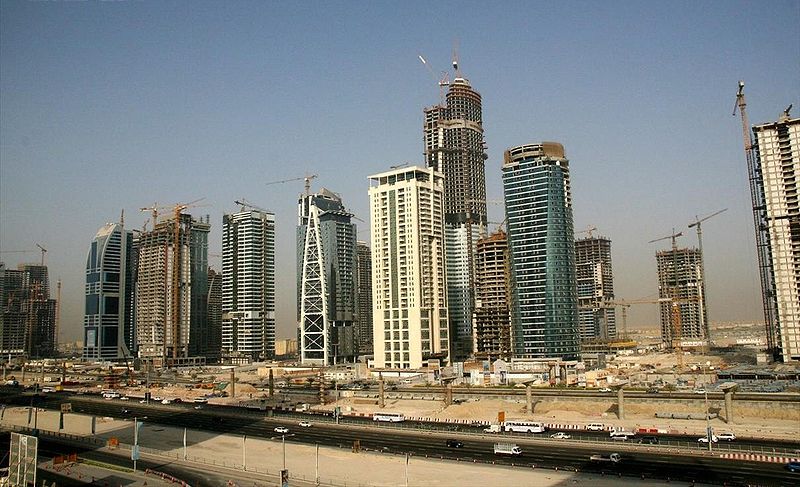 Dubai, known for its luxurious lifestyle and iconic architecture, has become a prime destination for real estate investors worldwide. With its booming construction industry, the city offers a plethora of opportunities for individuals seeking to purchase new properties.
The Thriving Market for New Properties
Dubai's real estate market continues to flourish, attracting investors from all corners of the globe. The city's skyline is constantly evolving, with new projects and developments cropping up throughout its urban landscape. This vibrant market offers buyers a wide range of options to choose from, ensuring that they find a property that aligns with their preferences and requirements.
Dubai's focus on creating world-class infrastructure and amenities further enhances the appeal of investing in new properties. From state-of-the-art shopping malls and entertainment centers to top-notch educational institutions and healthcare facilities, residents of new developments in Dubai enjoy a convenient and comfortable lifestyle.
Modern Designs and Cutting-Edge Features
One of the most enticing aspects of purchasing a new property in Dubai is the opportunity to own a home with contemporary designs and cutting-edge features. Developers in the city strive to stay ahead of the curve, incorporating innovative technologies and design concepts into their projects.
New properties in Dubai often boast sleek architectural styles, spacious layouts, and high-quality finishes. Smart home automation systems, energy-efficient appliances, and sustainable building practices are increasingly common in these modern developments. By investing in a new property, buyers can embrace a lifestyle that blends luxury, comfort, and sustainability.
Attractive Investment Returns
Investing in new properties in Dubai presents a promising opportunity for capital appreciation and rental income. The city's real estate market has a history of strong growth, with property values witnessing steady appreciation over the years. Moreover, the influx of tourists and expatriates ensures a high demand for rental properties, enabling investors to generate substantial rental yields.
New properties in popular areas of Dubai, such as Downtown Dubai, Dubai Marina, and Palm Jumeirah, are particularly sought after by both investors and tenants. These prime locations offer residents a vibrant lifestyle, proximity to key landmarks, and stunning views, making them highly desirable.
Developer Incentives and Payment Plans
To attract buyers and facilitate property transactions, developers in Dubai often offer attractive incentives and flexible payment plans. These can include discounts on the purchase price, waiving of registration fees, or payment installments spread over an extended period.
These incentives and payment plans make it easier for potential buyers to enter the real estate market or expand their investment portfolios. Moreover, they provide buyers with the flexibility to manage their finances effectively and plan their payments according to their preferences.
Conclusion
Dubai's thriving real estate market and the abundance of new properties make it an ideal destination for individuals looking to invest in lucrative ventures. The city's modern designs, state-of-the-art amenities, and promising returns on investment create a favorable environment for property buyers.
Whether one is seeking a primary residence or a long-term investment, purchasing a new property in Dubai can offer a host of benefits. With its strong market fundamentals, innovative developments, and attractive incentives, Dubai continues to entice real estate investors from around the world. Explore the options available and seize the opportunity to be a part of Dubai's ever-evolving skyline.