UFO advocates have excitedly shared the latest Google Maps sighting of an apparently alien craft allegedly abducting a plane.
Self-styled UFO expert Scott Waring revealed his latest shock find on his etdatabase.com site. He said: "I think I have have found a plane being abducted by a UFO in the Fiji area.
"If you look carefully you can see a black shadow around the plane as if there was a bubble forming, like it is being sucked inside.
I think I have have found a plane being abducted by a UFO in the Fiji area
"And if you look at the UFO itself, there are distinctive jagged edges, which is totally odd."
The image, thought to have been discovered only yesterday is freely available for all to see on Google Maps at the coordinates: 18° 3'22.84"S 178°41'8.51"E.
The anomaly is a pinkish semicircle and at the front turning into a glowing white at its rear.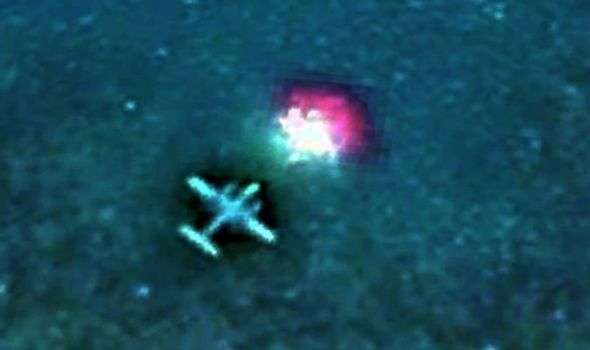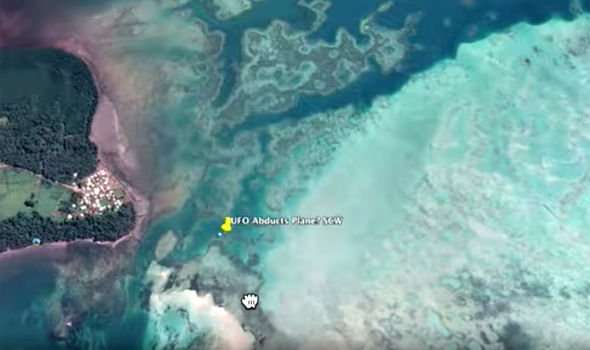 Waring proceeds to using sophisticated imaging software to measure the bizarre Google Maps anomaly.
The plane is estimated to be 36ft (11m) in length, approximately the same size as the nearby strangely glowing patch.
Waring continued by speculating how both objects are, in fact, very low in altitude and even potentially on the ground.
He added: "It makes no sense this glowing, shiny object is found in front of this plane."
DON'T MISS
Does Google Mars photo show crashed UFO on Mars? [VIDEO]
NASA Curiosity rover spots 'alien base' on Mars [VIDEO]
UFO abductee warns why we should NEVER contact 'evil' extraterrestrials [VIDEO]
After zooming out of the Google Maps site, it became apparent the apparent UFO incident occurred in a largely unpopulated archipelago.
Waring offered a bizarre explanation for the unexpected sight.
He said: "I believe this is because the UFO has lowered part of its shield so aliens could load things on and off the plane onto the UFO.
"To me, it looks like this plane was frozen in place after being confronted by this UFO.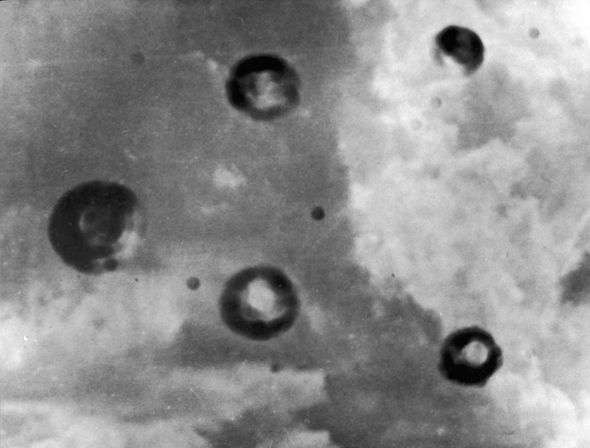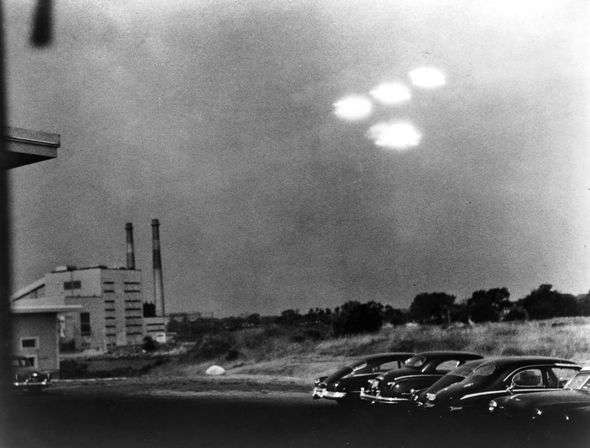 "I believe this UFO has been caught scanning this plane before abducting it.
"This may be a frozen in time event with the aliens erasing the memories of the people on board and then put them back hours later.
"This is an example of an alien abduction taking place over the ocean in a plane.
"This is 100 percent proof aliens are abducting humans."
Trending
The strange conspiracy theory quickly attracted scores of comments on the etdatabasse.com YouTube channel.
Girl With A Flaxen Hair appeared convinced by Waring's claim, commenting: "Amazing find this airplane like you said frozen in time, amazing work!"
However, K Bell was more sceptical about the alien abduction theory, commenting: "Conjecture. One image that can't be explained is not evidence for a UFO."
Sourse: www.express.co.uk