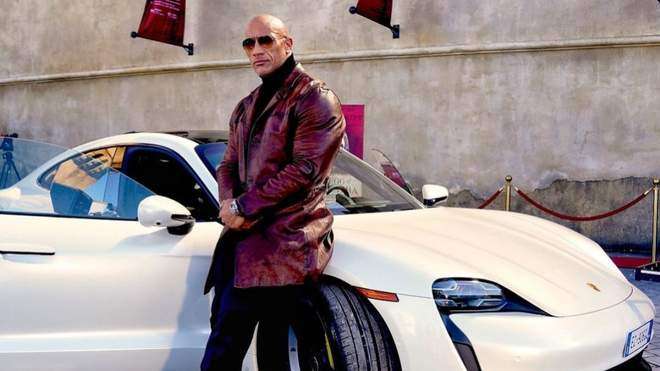 The Netflix company shoots Streamingov the new comedy action film of Red Notice ("The red notice"). Especially for filming, the authors of the project ordered a new sports car, which looked spectacularly in the frame. However, there was no curiosity: actor Dwayne Johnson did not fit in the car.
Red Notice: Curiosity on the set of the film
The epic photo was shared by the culprit himself. On Instagram, actor showed how he tried to get into a white Porsche sports car.
See also read-also-icon
Dwayne Johnson ripped out the iron gate, rushing to shoot: incredible photo
Guess who is too big to fit in another sports car, and now we need to change the whole sequence of shooting the shooting scene with a shootout,
wrote Dwayne Johnson.
The actor admitted that the car was custom-made to show an exclusive sports car in the style of a spy action. For several months, the authors of Red Notice were preparing to shoot this particular episode, so the appearance on the set of the car caused a stir among the crew. And at the first rehearsal of the shooting of the chase, it became clear that the authors of the tape did not take into account everything, because Dwayne Johnson, no matter how hard he tried, could not climb into the sports car because of his dimensions. After a crazy laugh, director Rawson Terber, together with the actor, found a way out of the situation.
"Welcome 2020. In the end, we showed agility and found an original way to shoot the scene, "Dwayne Johnson wrote with humor.