Ulyanovsk hydrometeocenter reports that Yellow snow was detected by the Ulyanovsk Oblast observation network in the regional center, as well as in the district centers of Inza, Surskoe, Bazarny Syzgan, Karsun, Veshkayma and the village of Kanadei in the Nikolayev district.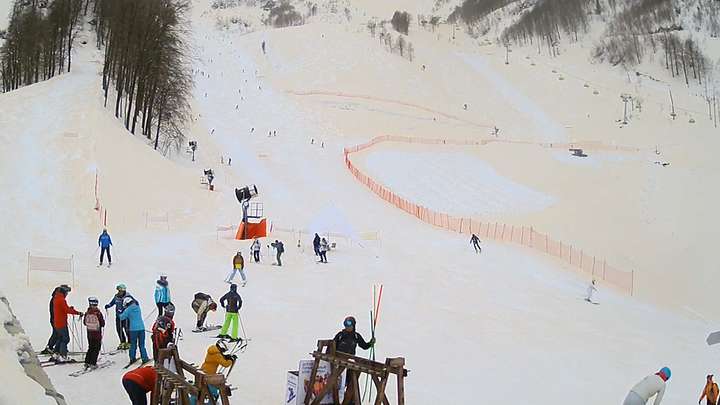 Off the coast of Novorossiysk sea water turned red
The press service of the regional ministry of natural resources placed a message on the departmental page in social networks that the phenomenon is natural and poses no threat to the ecology and the population.
It also states that experts of Ulyanovsk Center for Hydrometeorology and Environmental Monitoring conducted an analysis of snow samples for suspended solids and acidity (pH). They did not find anything special, except for sandy impurities. Analysis of air samples for suspended solids also did not reveal any exceedances of sanitary norms.
"The results of the analysis showed that the pH of uncharacteristic snow samples is in the range of 7.0 to 7.3, i.e. is neutral. Filtration of the snow samples revealed particles of a solid nature – sandy impurities. Snow of yellow color belongs to the phenomenon of natural character and does not pose a threat to the ecology and the population," the report says.
"A similar situation is observed in the Samara region. According to preliminary information of the regional Hydrometeorological Center, the cause of the coloring of snow may be sandstorms from China", – reported on the official website of the Ministry of Natural Resources of the Ulyanovsk region.
On March 15, the capital of China was hit by the strongest sandstorm in a decade. Two Beijing airports cancelled about 400 flights before noon on Monday.